TRUE Story
"Online training was the perfect complement to my in-person sessions because it really helped me transition what I did in the studio at Health and Wholeness to my own gym. I felt accountable for workouts outside of personal training, which motivated me to work out more. If you're not used to strength training on your own, there are great videos that accompany all of the exercises to show you exactly how it's done! The online program also introduced me to a great new pool of exercises so I can create new and different strength workouts on my own!"

- Shelina
More About TRUE

At TRUE Health and Wholeness, a great workout is just the beginning. Using our holistic approach to health and fitness, our experienced fitness professionals tailor workouts specifically to you and your unique needs. We might be a Northern Virginia based fitness and wellness business, but we provide online personal training programs, servicing Arlington, Crystal City, Alexandria, Shirlington, Ballston, Park Fairfax, Fairlington, Falls Church, Del Ray, Old Town, Fairfax, the greater Washington DC Metro area and more.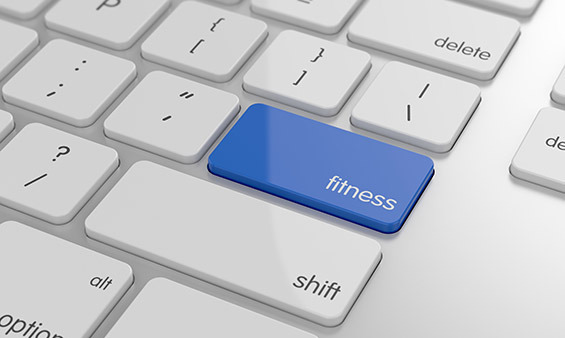 ONLINE PERSONAL TRAINING
Are you…
Wanting to get fit… but don't know where to start?
Tired of walking into the gym and trying to figure out what to do?
Wishing you could get some professional guidance for an exercise routine, but don't want to splurge on hiring a trainer?
Wondering if your current exercise routine is even working?
Traveling often and don't know how to fit exercise into your itinerary?
Looking for exercise that fits into YOUR schedule?
If you find yourself saying YES to any of the questions above then Online or a combination of Online and In-Person Training may be just the solution for which you're looking.
We understand that life keeps you busy and it can sometimes seem impossible to find the time or resources for an appointment with your personal trainer; with Online Training you'll have the convenience to access your workout from virtually anywhere!
Save your energy for the workouts. Let us design the routines!
Each package comes with:
An individualized fitness program for the length of your choosing

Three customized workouts designed to last four weeks

Access to your personal trainer via web, phone and email

Recommendations for training on your "off" days

Software access including Trainerize™ exercise library

Mobile App compatible with iOS or Android devices

Online Support

Helpful (but persistent) reminder emails to help keep you on track

Easy to use graphs and analytics to chart your progress
Want to know more? Contact Megan at: opt@true-hw.com
Get to Know Our Trainers
Christian Elliot
Nina Elliot
Melissa Marazzi